Description
Liver Licks dog treats ™
SCANDALOUSLY DELICIOUS
Liver Treats
A Chicken liver and molasses treat
•  Our moist and chewy Chicken Liver and Molasses Liver Licks.
•  Liver Licks will send your dog into a frenzy of love for you (and for liver)!
•  Little bites swirled to perfection, Liver Licks are perfect for stimulating the appetite and for that Good Dog treat!
•  We use only USDA chicken liver, rice, and a kiss of molasses to drive your dog wild.
Rich in nutrients
•  Chicken liver is known to be rich in amino acids, protein, phosphorous, potassium, copper, and Vitamin A & B-complex.
•  Give your pooch a taste of heaven with Liver Licks!
•  Approximately 70 pieces per bag.
•  For dogs more than 5 lbs
•  Not recommended for dogs that don't chew their treats.
•  Samples available for your dog's tasting.
•  Made in the USA since 2007.   Sourced, processed, and packed in the USA
$5 Shipping – orders over $59 ship Free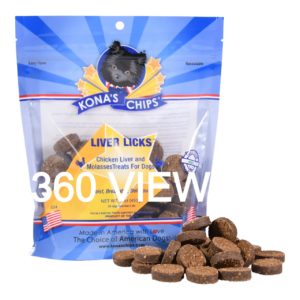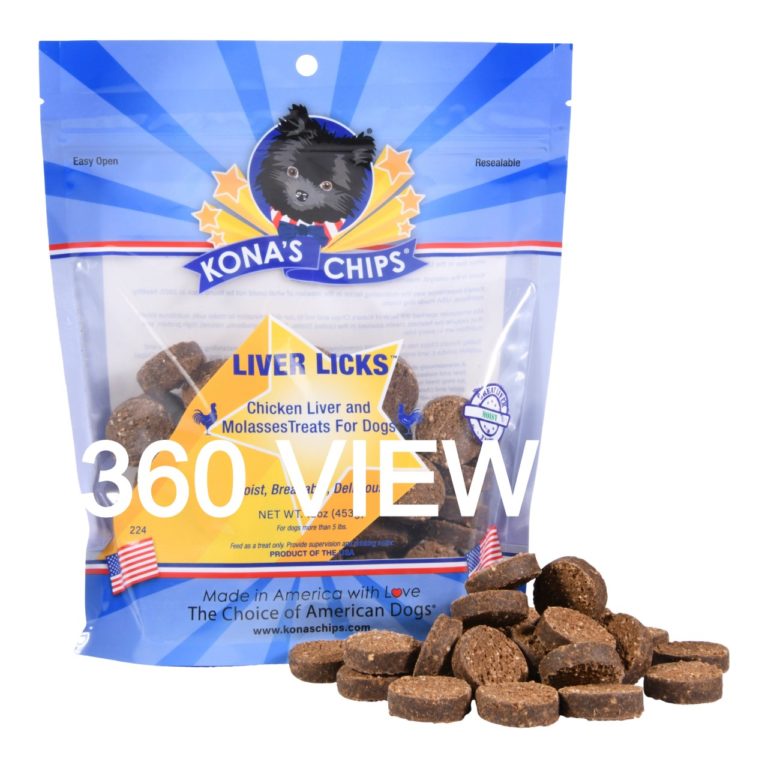 360 degree product view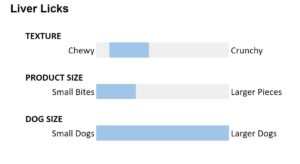 Additional information
Feed as a treat only. Always provide supervision and drinking water.
Feeding Instructions: Small dogs 5 to 10 lbs 1 piece, medium dogs to 25 lbs
2 pieces a day, 25-40 lbs 2 pieces, more than 40 lbs 3 pieces a day.
Ingredients:
Chicken liver, chicken hearts, rice, vegetable glycerin, dried ground beet pulp, molasses,
caramel color, potassium sorbate (preservative), phosphoric acid
Guaranteed Analysis:
Min Crude Protein……….15%
Min Crude Fat …………….7%
Max Crude Fiber ………….4%
Max Moisture …………….22%