Description
Chicken Thins™ 
Chicken Jerky Dog Treats
4 Oz, 8 oz, and 16 oz
A Top Seller
Keep with the skinny
•  Now even Thinner
•  Breakable, Delicious chicken jerky treats for dogs
•  100% USDA chicken sourced, processed, and packed in the USA
•  An Economical choice for your dog
•  A thin chicken jerky strip made in the USA
•   High protein-boosting treat for your dog, nutrition in every bite
•  Breaks off easily, and easy treat to feed to your dog
Thin and breakable
•   Thin, Breakable, Moist
•  Great taste, a texture they will love
•  Sourced, processed, and packed in the USA
•  For dogs at least 7 lbs
•  Easily breaks into smaller bites
•  Made in the USA since 2007
•  Naturally made with no artificial preservatives, colors, dies, or flavoring.
•  USA sourced, processed, and packed
• A healthy, nutritious, tasty treat for your dog
•  Nine out of ten dogs agree that Chicken Thins are awesome
•  Samples available for your dog's tasting.
•  $5 Shipping – orders over $75 ship Free
• Buy a Case and get 3% off plus free shipping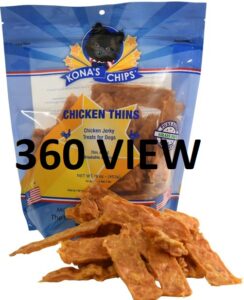 360 degree product view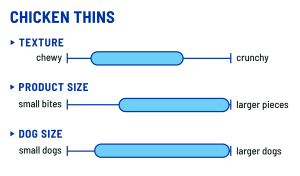 Additional information
Feed as a treat only. Always provide supervision and drinking water.
Feeding Instructions: Small dogs 7 to 10 lbs 1 piece, medium dogs to 25 lbs
2 pieces a day, 25-40 lbs 4 pieces, more than 40 lbs 6 pieces a day.
Ingredients: Chicken, vegetable glycerin, sea salt
Guaranteed Analysis:
Min Crude Protein…..50%
Min Crude Fat…………3%
Crude Fiber…………….1%
Max Moisture…………18%
Calorie Content (calculated)(ME):
3020 kcal/kg or 34 kcal per treat
 Keep with the skinny!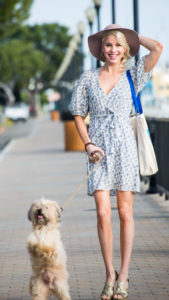 A great treat for your best friend