Description
Up On Chips™ 
Chicken Jerky Rounds  4 oz and 8 Oz
A Top Seller
•  You can be "Up" on a lot of things, but when your best friend is "Up On Chips" peace reigns in the house again.
•  A happy dog by your side has no equal.
•  You can bet on this product to be a winner.
•  A single ingredient product
Crunchy Round Chicken Jerky
•  A Crunchy round chicken jerky sourced, processed, and packed in the USA
•  Made with only 100% USDA chicken and made in the USA of course.
•  This is an all-natural and healthy treat for your best friend to enjoy!
•  Please always supervise your dog when giving any treat.
•  Not recommended for dogs that don't chew their treats.
•  A crunchy treat for Medium to Large Dogs. Not for dogs less than 10 lbs.
•  Please see our Bits-O-Chips, soft and moist Mini-Chicken Chews, or soft and moist Mini-Duck Bites for small dogs.
•  Samples available for your dog's tasting.
•  Made in the USA since 2007.  Naturally made with no artificial preservatives, colors, dies, or flavoring. Sourced, processed, and packed in
$5 Shipping – orders over $59 ship Free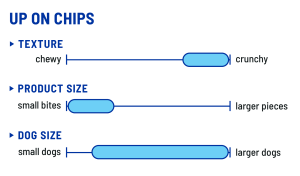 Additional information

Ingredients: Chicken
Feed as a treat only. Always provide supervision and drinking water.
Feeding Instructions: Medium dogs to 10- 25 lbs 2 pieces a day,
25-40 lbs 4 pieces, more than 50 lbs 6 pieces.
Guaranteed Analysis:
Min Crude Protein………..71%
Min Crude Fat…………….4.7%
Crude Fiber……………….0.8%
Max Moisture…………….13.8%
Calories 4,000 KCal/Kg – 114 kcal/ oz
57 Calories per 1/2 ounce treat
Up On Chips are approximately 1 inch to 1 1/8 wide and about 1/4 inch thick.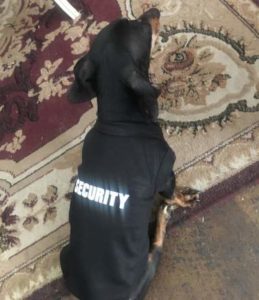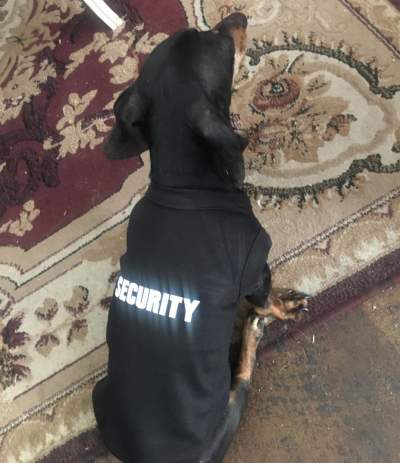 We had to bring in extra Security when the package of KONA'S CHIPS arrived.
Anonymous Customer – California